Literally Just Dug These Up! 18ct, Rubies & Dismonds
Green with Envy | Colombian Emerald and 18ct
Three Sweets, Don't Eat Them Though...18ct, Diamond, Ruby And Emerald
"BUNDLEEEE" // 18ct gold and sapphires, Bespoke Wedding set For Her And Him
Commissioned 18ct red gold and Mozambique Garnet...This will elevate you 100 Levels
A Powdery Blue Star
Three Rings And Their Faces | Raw Ruby And Sapphire
The lazy Diamond of The Three | 18ct Gold and Diamonds
One Cool Customer | Sapphire & Silver
Three Rings
Mellow Yellow | 18ct Gold And Rough Yellow Diamond
Late night blue | Silver And Raw Sapphire
Two Hoops to Go around a Finger | 18ct Forged Bands
Mellow Yellow Showing Some Shoulder | 18ct & Rough Diamond
Pile of gold rings on top of each other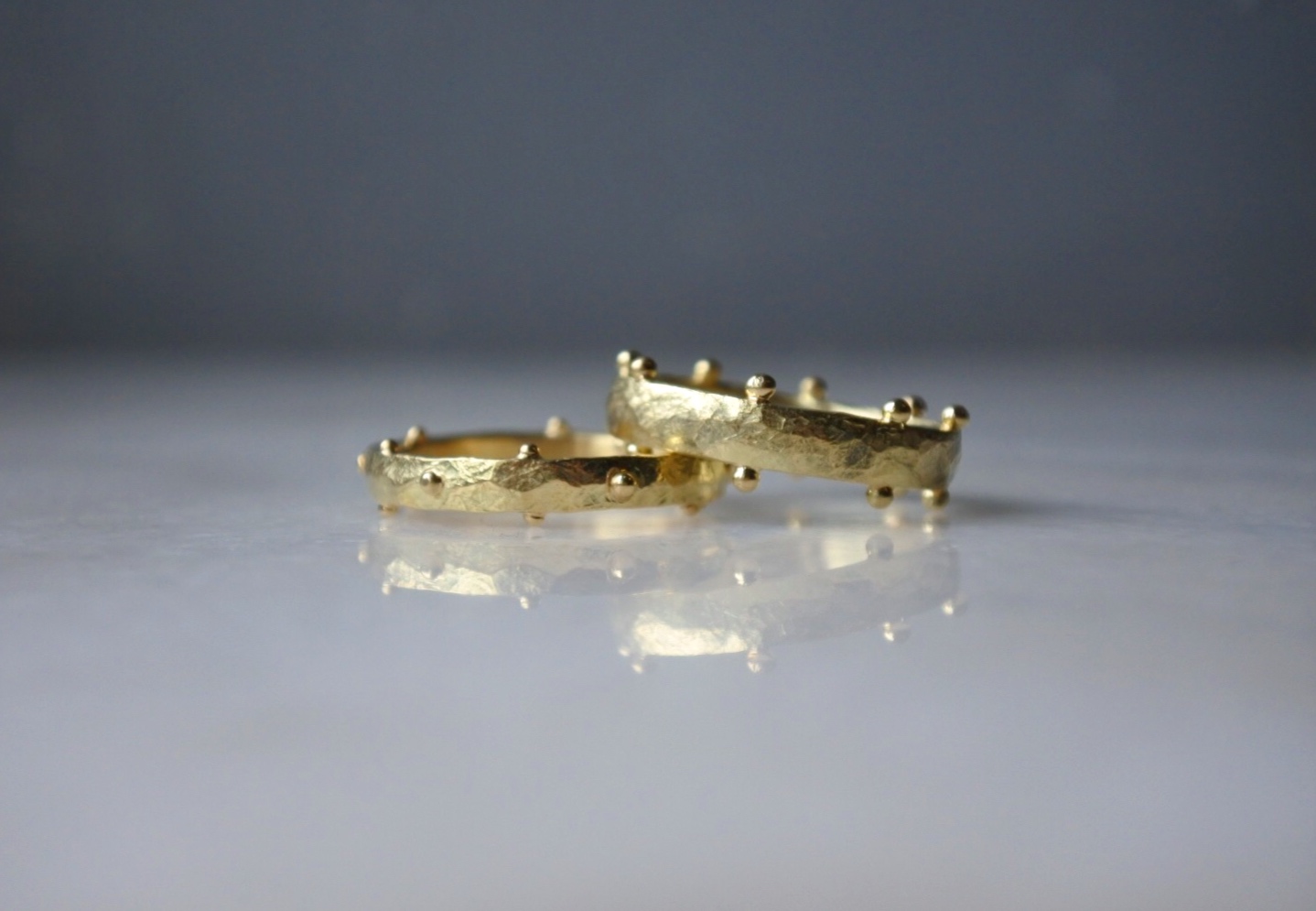 Forged 18ct Hoops with Some Things Growing Out Of Them
The gang in the afternoon sun
Sugar Cube For Your Tea | Raw Diamond And 18ct
Sugar Cube For Your Tea's Side Profile
Columbian Emeralds In an 18ct Hoop.
Golden Sky | Three diamonds and 18ct gold
Signed Off
18ct Sapphire Studs or...Blue eyes
18ct Gold and Sapphire Eternity Band
Deconstructed | 18ct Gold And An Octahedron Diamond
9ct White Gold | Two Diamonds And A Tanzanite
Hand Forged 18ct Gold and Three Rubies
Solid 18ct Gold Handmade Chain
Statement Hand forged 9ct gold band
Fabricated Three Tourmaline And 18ct Ring
18ct gold And Three Sapphire Cabochons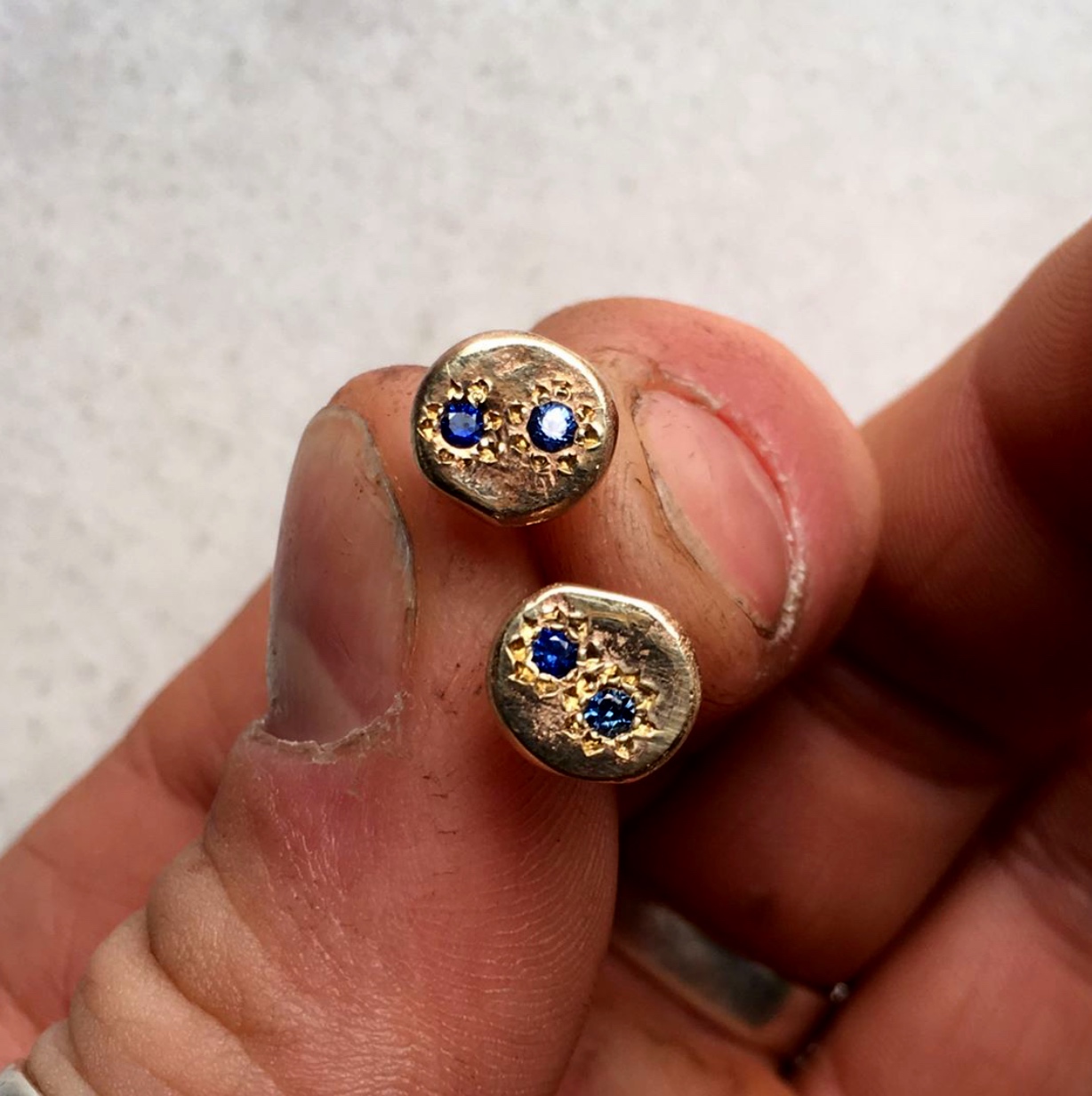 9ct Sapphire Studs
Custom 9ct & Turquoise Singet
Forged Silver & White Sapphire Band
Literally Just Dug These Up! 18ct, Rubies & Dismonds
Green with Envy | Colombian Emerald and 18ct
Three Sweets, Don't Eat Them Though...18ct, Diamond, Ruby And Emerald
"BUNDLEEEE" // 18ct gold and sapphires, Bespoke Wedding set For Her And Him
Commissioned 18ct red gold and Mozambique Garnet...This will elevate you 100 Levels
A Powdery Blue Star
Three Rings And Their Faces | Raw Ruby And Sapphire
The lazy Diamond of The Three | 18ct Gold and Diamonds
One Cool Customer | Sapphire & Silver
Three Rings
Mellow Yellow | 18ct Gold And Rough Yellow Diamond
Late night blue | Silver And Raw Sapphire
Two Hoops to Go around a Finger | 18ct Forged Bands
Mellow Yellow Showing Some Shoulder | 18ct & Rough Diamond
Pile of gold rings on top of each other
solid 18ct gold stack with a Sri lankan sapphire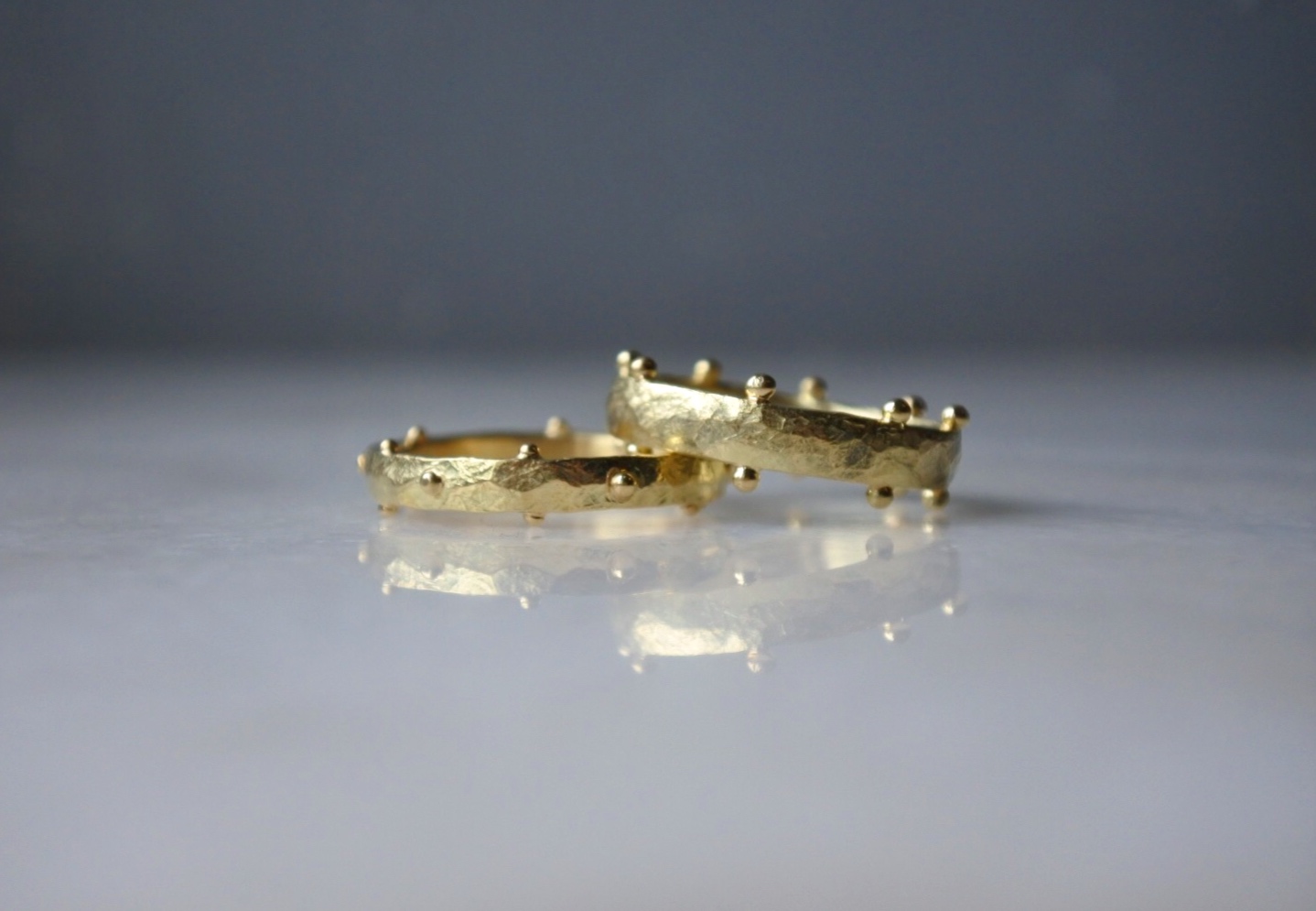 Forged 18ct Hoops with Some Things Growing Out Of Them
The gang in the afternoon sun
Sugar Cube For Your Tea | Raw Diamond And 18ct
Sugar Cube For Your Tea's Side Profile
Columbian Emeralds In an 18ct Hoop.
Golden Sky | Three diamonds and 18ct gold
Signed Off
18ct Sapphire Studs or...Blue eyes
18ct Gold and Sapphire Eternity Band
Deconstructed | 18ct Gold And An Octahedron Diamond
9ct White Gold | Two Diamonds And A Tanzanite
Hand Forged 18ct Gold and Three Rubies
Solid 18ct Gold Handmade Chain
Statement Hand forged 9ct gold band
Fabricated Three Tourmaline And 18ct Ring
18ct gold And Three Sapphire Cabochons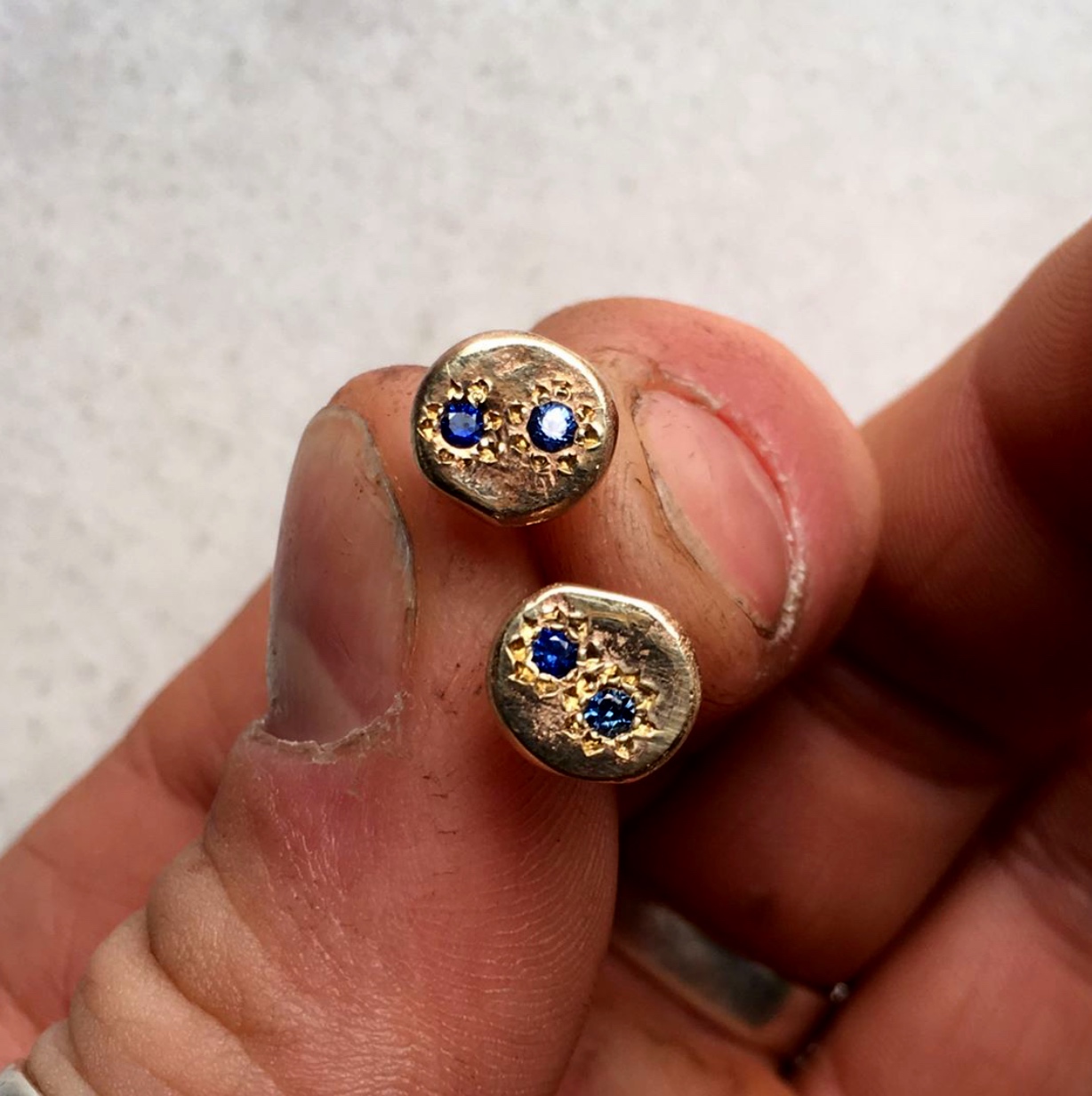 9ct Sapphire Studs
Custom 9ct & Turquoise Singet
Forged Silver & White Sapphire Band
1
2
3
4
5
6
7
8
9
10
11
12
13
14
15
16
17
18
19
20
21
22
23
24
25
26
27
28
29
30
31
32
33
34
35
·
·
·
·
·
·
·
·
·
·
·
·
·
·
·
·
·
·
·
·
·
·
·
·
·
·
·
·
·
·
·
·
·
·
·