Solid 18ct Gold and Green Tourmaline Stud earrings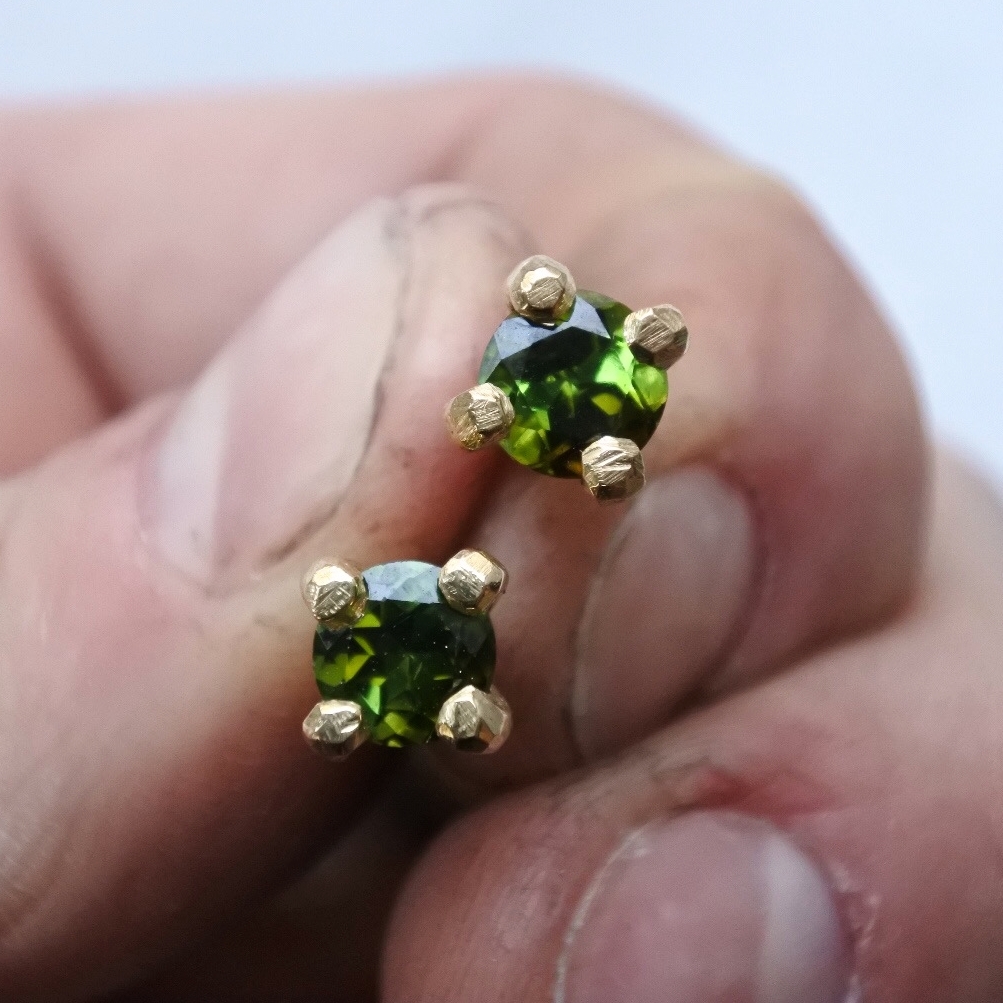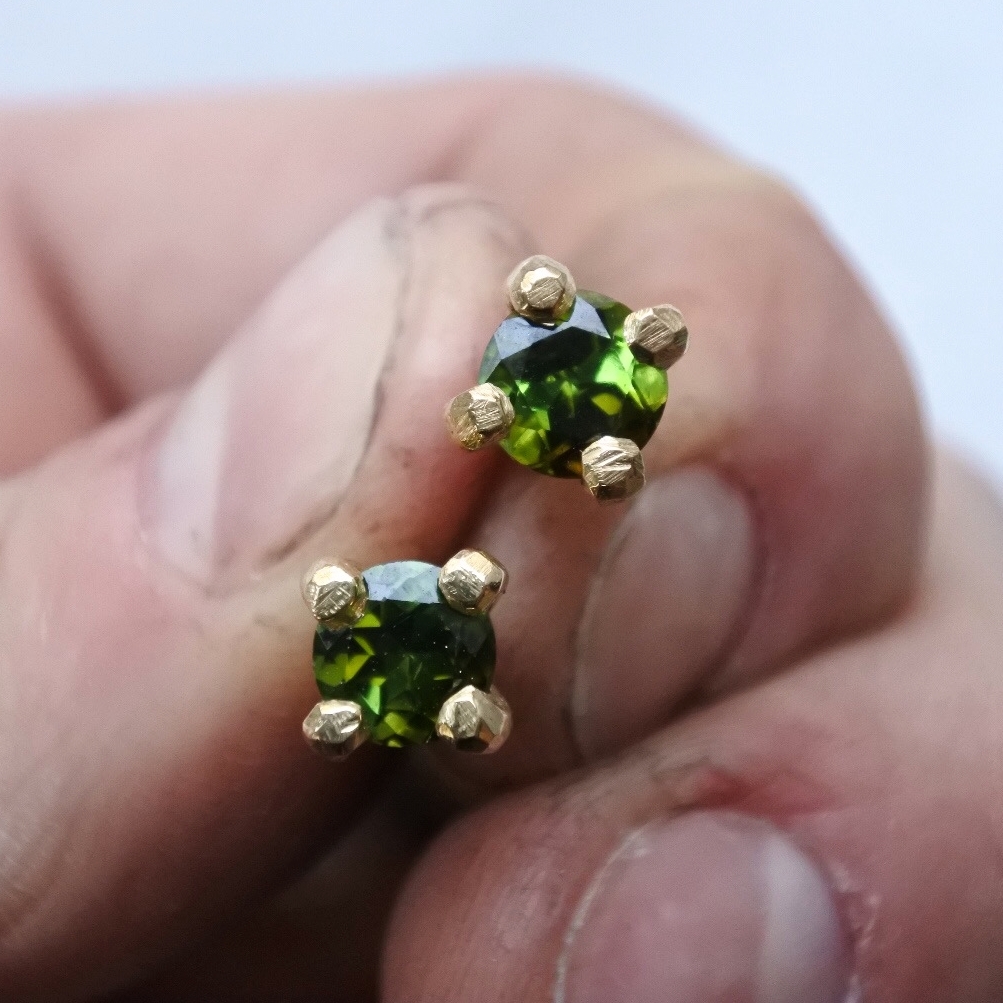 sold out
Solid 18ct Gold and Green Tourmaline Stud earrings
Stunning Green Tourmaline stud earrings set in an "oversized" style claw setting.
Each piece is handmade from scratch and is completely unique. A gold ingot is hand forged into the final shape and form giving a one-off texture.
The green tourmalines are also unique with the shade of green varying and inclusions making each stone different to the wearer.