The Three Stone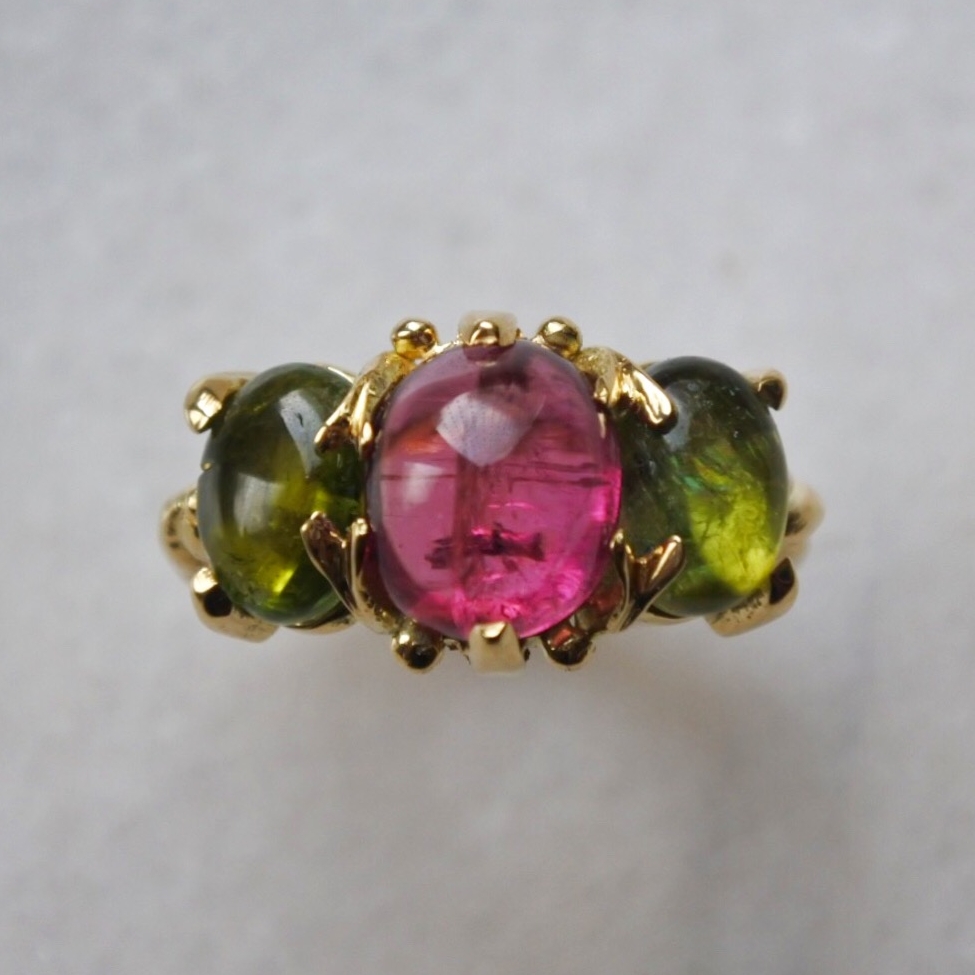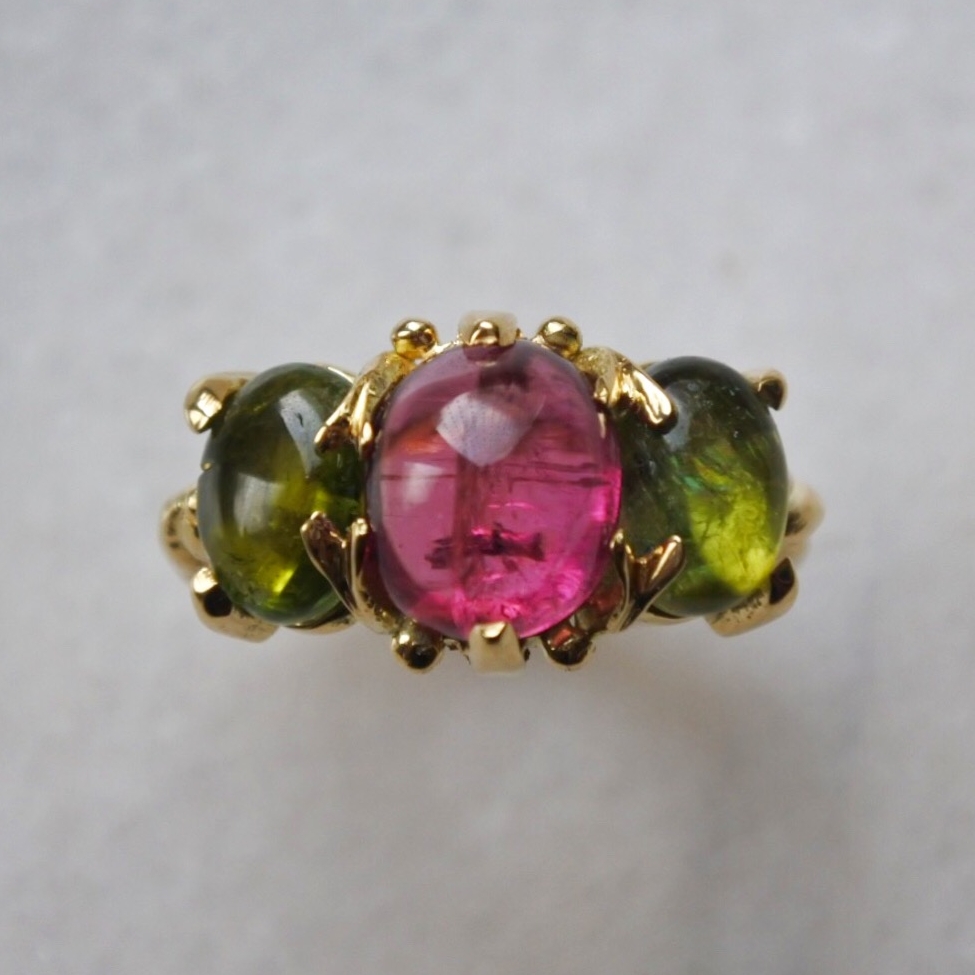 sold out
The Three Stone
A stunning, hand fabricated using traditional techniques three stone tourmaline ring,
Solid 18ct yellow gold was melted down into an ingot which was then hand forged into two tapering wires which was then twisted by hand to create the rope shank,
More gold was then melted into flat sheet and the settings for the tourmalines was drawn out onto the gold. Pierced out by hand, the setting was then soldered to the shank and the claws and detail added later.
Completely handmade from scratch every time. Other stones or Gold can be used to recreate this design if desired. Please allow a maximum of 4 weeks for your order to be made, hallmarked and shipped. The stones/textures are completely unique and may vary slightly in shape/size/colour.
A true one off.