Too much Solder Rings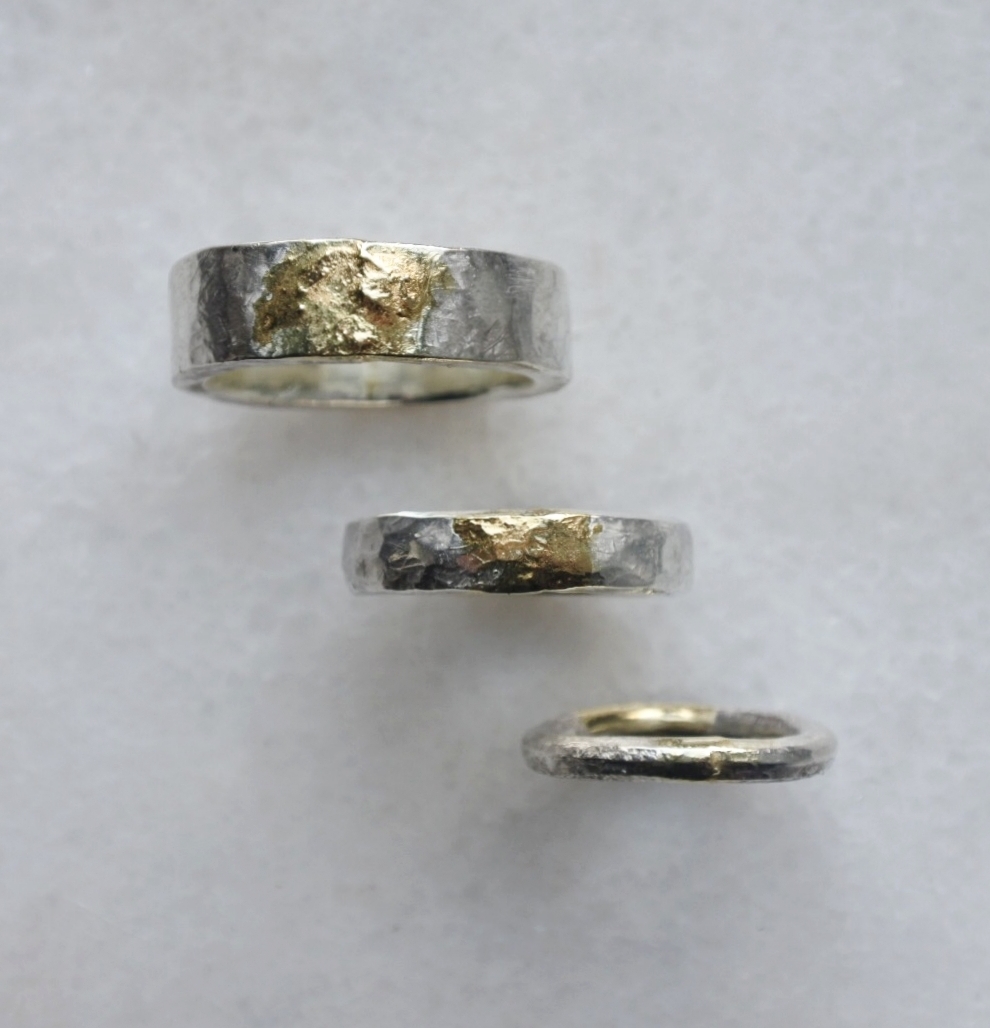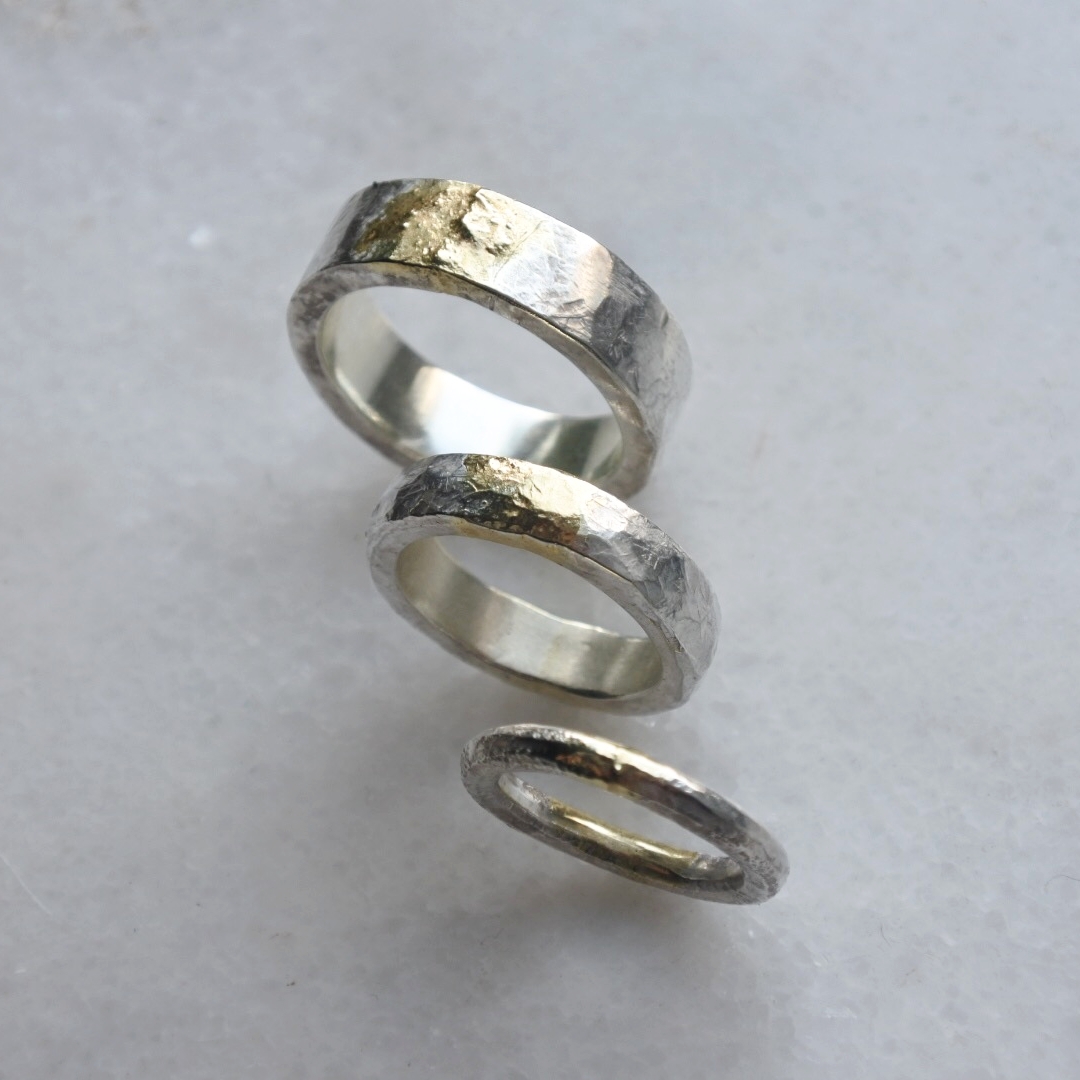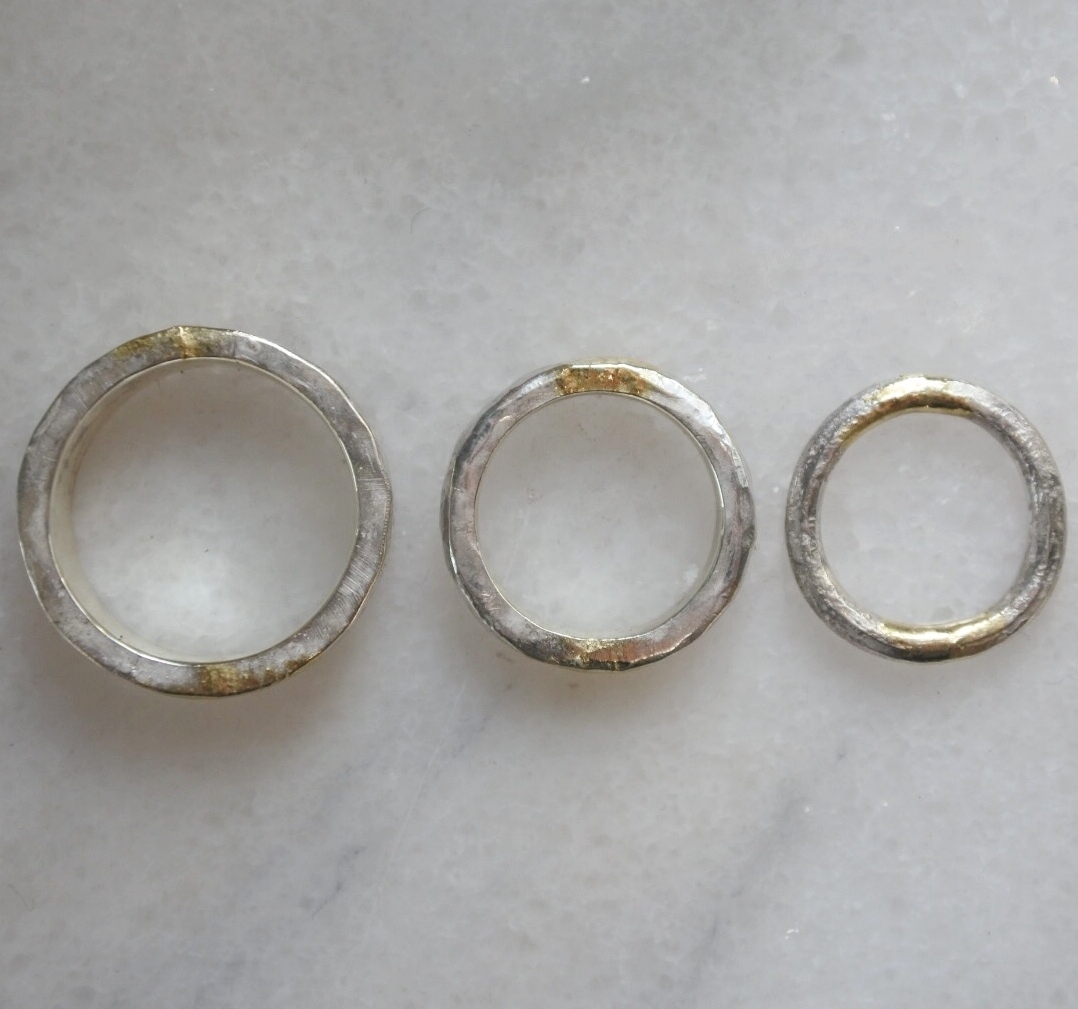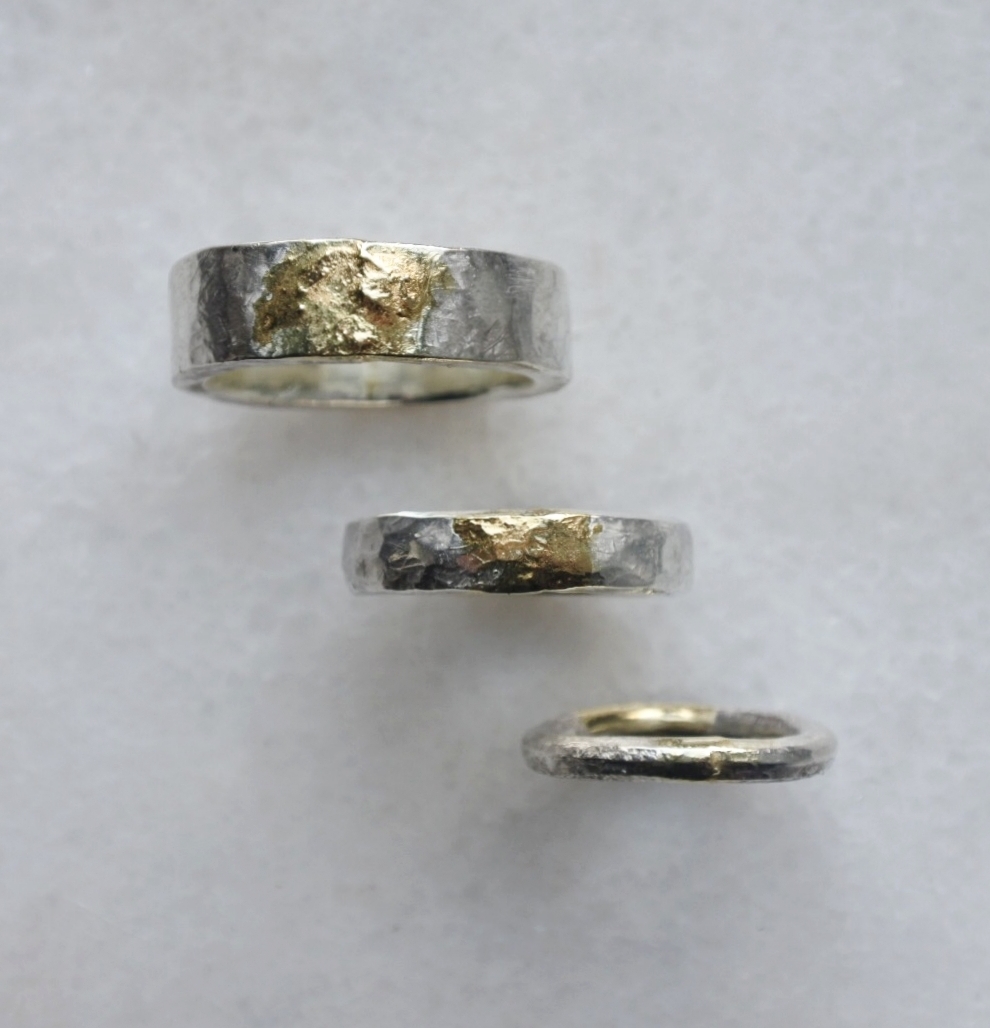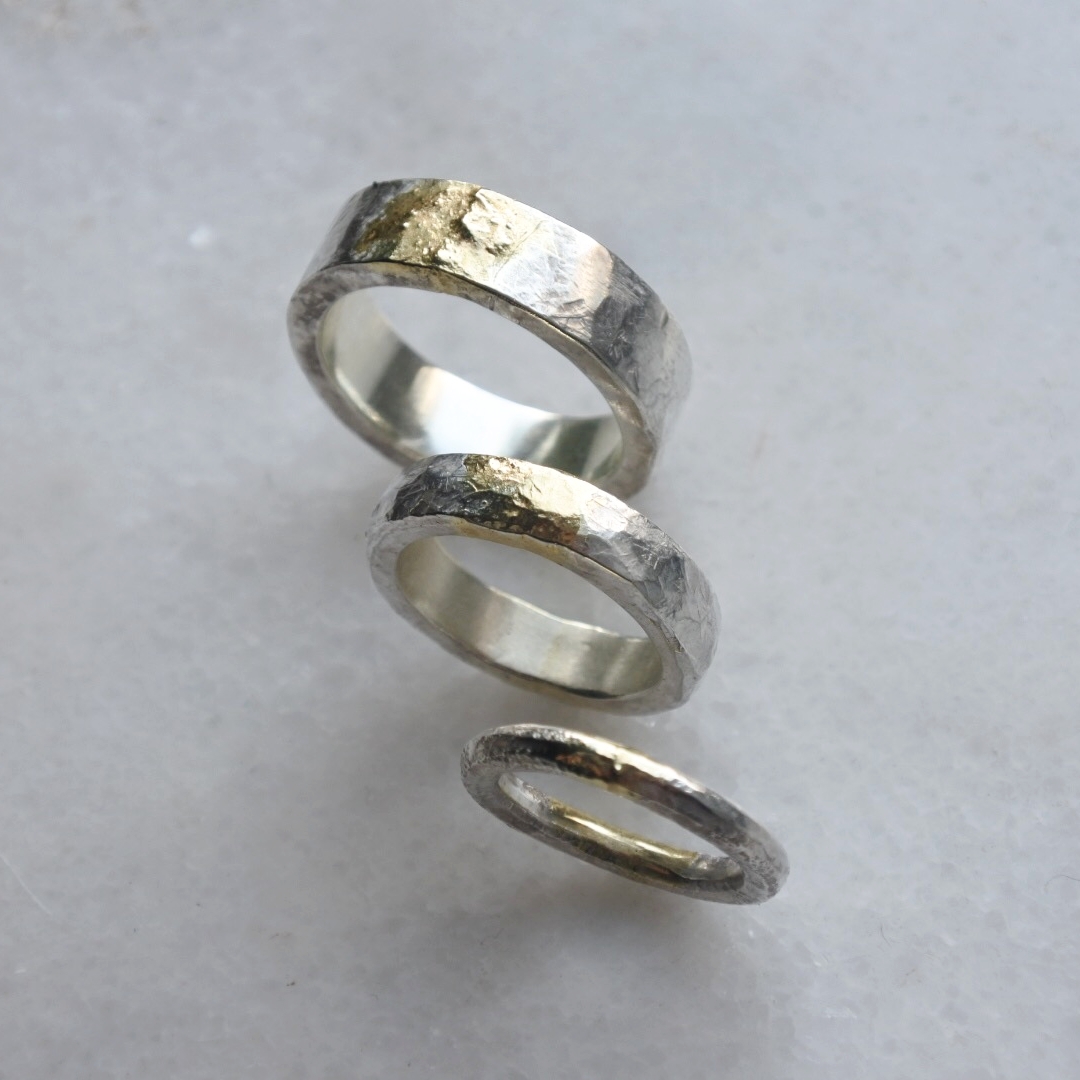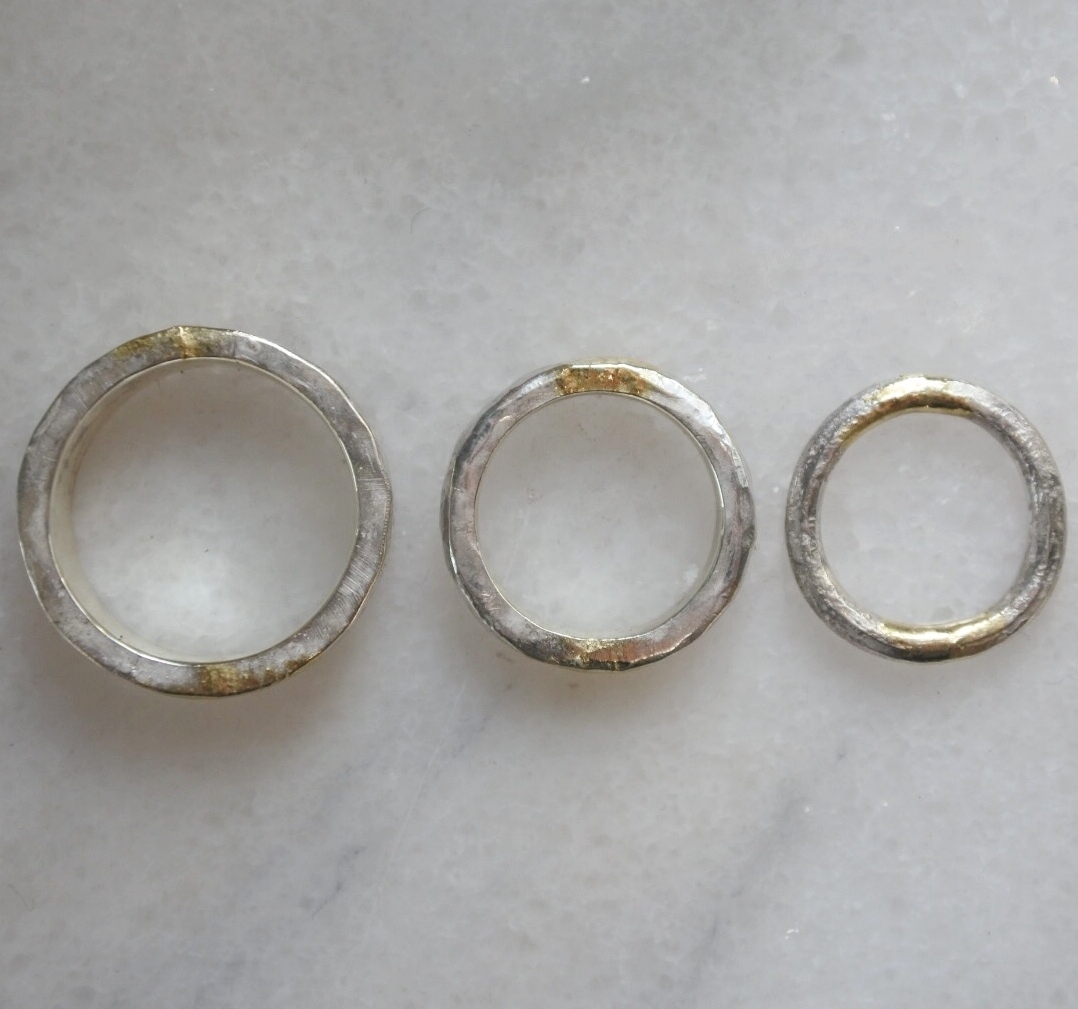 Too much Solder Rings
Each ring is hand forged from a basic silver ingot into the final form,
'the rings were soldered at two points, north and south with "too much" 18K yellow gold solder. Playing on that fact that solder should be hidden and used as little as possible. I'm turning it into the link between flat silver into an eternal loop to be worn for a lifetime, instead of hiding it, make it a feature.
Sold individually unless an order of two or more is addded to cart.
Hallmarked Sterling Silver,
Please allow a maximum of 4 weeks for your order to be shipped out. Each piece is made to order, by hand, every time.
Wide approximately 7/8mm wide X 2/2.5mm thick
Medium approximately 5mm wide X 2mm thick
Thin approximately 2.5/3mm wide X 2mm thick